Meeting my goals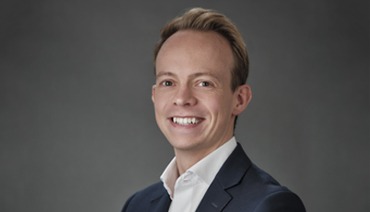 Tom van der Horst, Consultant, NL
Education:

Erasmus School of Economics
MSc, Economics and Business, Entrepreneurship and Strategy Economics
BSc, Economics and Business
When I came to the end of my studies, I wanted to continue learning at a fast pace and meet and work with interesting people. I went on a number of "in-house" days and business courses in various fields, and decided that consulting was the most appealing career path. Reflecting on my experience so far, I can say that I'm achieving those goals. Some specific project experiences:
A commercial due diligence based in London with teammates from Switzerland, Croatia, Sweden, the UK and The Netherlands, who brought experience from prior Eden McCallum projects and various other strategy firms. We estimated the market growth for several European countries and the potential market share our client could achieve – ideally suited to building my problem solving and analytical skills.
A digital transformation plan for a large utilities company. There was high involvement of client managers in coming up with digital initiatives along the customer journey, which for me meant daily contact with several client stakeholders . As part of a smaller team this time, I could present at the various workshops we held and could thereby further develop my presenting skills.
Optimising the supply chain of an integrated healthcare provider. I conducted analysis on several different parts of the business: the nationwide coverage of their B2C network, the inter-company logistics and – at the other end of the supply chain – purchasing strategies. This enabled me to learn at a fast pace and to meet stakeholders in all the different business units.
For anyone thinking about applying, I would encourage them to take a close look and find out for themselves what they think is the best place for them. Reach out to others and ask their opinion to make a well informed decision. For me, Eden McCallum is definitely the right place to start my career.